Stretch mark treatment is available at our clinic in Richmond Hill.
Smoother, better-looking skin without surgery

No post-treatment downtime

Improved skin appearance

Comfortable treatment sessions
Minimal treatment side-effects
FDA-cleared product

Stretch marks are an unfortunate fact of life for almost every woman. Anytime the skin has been stretched too far or too fast - such as during puberty, pregnancy or rapid weight gain/loss - these unsightly lines appear.
What are stretch marks?
Stretch marks or striae, as they are called in dermatology, are a form of scarring on the skin with an off-color hue. They are caused by tearing of the dermis, and over time can diminish but not disappear completely.
Am I a good candidate for this procedure?
Laser stretch mark removal is appropriate for any skin type, including very light and very dark skin.  Individual suitability for the procedure can be affected by many factors, which are taken into consideration during an initial physician assessment at our clinic.  Upon completion of the initial assessment we will discuss whether you are a good candidate for the treatment.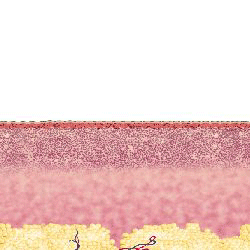 How does it work?
Fractional laser technology is the driving power behind our stretch mark removal.  Pulses of fractional laser light are used to break down stretch marks, triggering new tissue production at the site and helping to improve stretch mark colour. The new collagen can leave the stretch mark smoother in texture and reduce the appearance of the stretch mark on the skin.
In our clinic we use the Palomar StarLux 500 system with Lux1540 fractional non-ablative head. Lux1540 is the only fractional head that received FDA approval for stretch mark removal.
How long does it take?
The procedure can be performed in as little as 30 minutes, depending on the size of the treatment area.
Does it hurt?
Most people feel minimal pain during the laser procedure.  If necessary, we will discuss possible pain management options during your initial assessment for the treatment.
How many treatments will I need?
Most people need three to five treatment sessions. The number of treatments will be adjusted individually to achieve optimum results.
Before and After Photos of Scar Treatment*,**

before

after

*Individual results may vary.
**Images are courtesy of Palomar Medical
How quickly will I recover?
People typically resume their regular activities immediately following the treatment session.
What can I usually expect following treatment?
You may experience redness, warmth, swelling, or tightness of the treated area, which typically fades within 24-48 hours of the procedure. Generally, you can receive a treatment and go back to work without any recovery time.
How is the procedure with StarLux 500 Fractional non-ablative head different from other skin resurfacing treatments?
Some skin resurfacing devices, such as CO2 lasers, use the ablative method, which removes the epidermis and some dermis. While good results are eventually seen, the drawbacks include red and raw skin, down time and a risk of infection for several weeks post-treatment.
Our device uses non-ablative method: sending laser pulses into the epidermis and dermis, while leaving the stratum corneum in place. This allows for quick recovery.
Is this safe?
Lux1540 fractional non-ablative hand-piece is clinically tested and FDA-approved for striae treatment. Fractional non-ablative treatment is less invasive and, therefore, has fewer side-effects and complications than similar ablative methods.
How much will it cost?
The price of scar removal depends on the extent of damage to the scarred area. To receive individual pricing information, please make an appointment with our staff.